Gallery
Icarus
The Martyn Ford Orchestra, arranged, conducted and produced by Martyn Ford

Over the years, I have had the pleasure of working with some of the greatest national and international musicians and artists.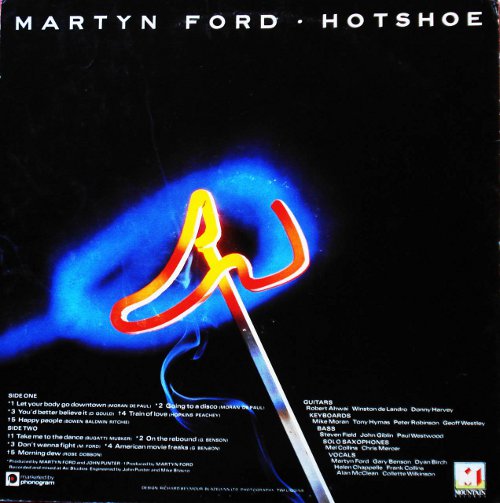 Hotshoe
Reverse of Album Cover.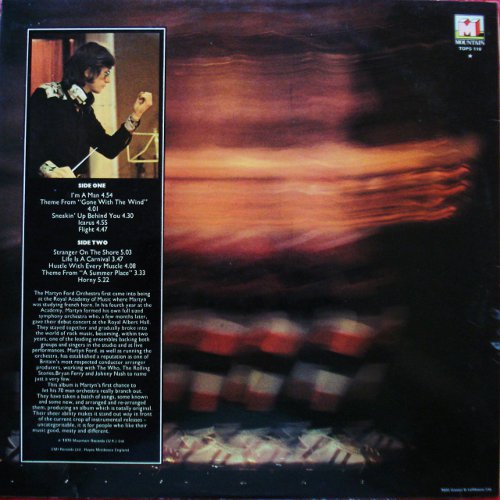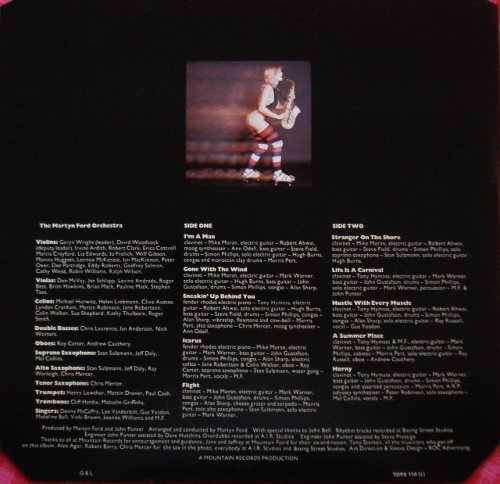 Smoovin
Reverse of Album Cover.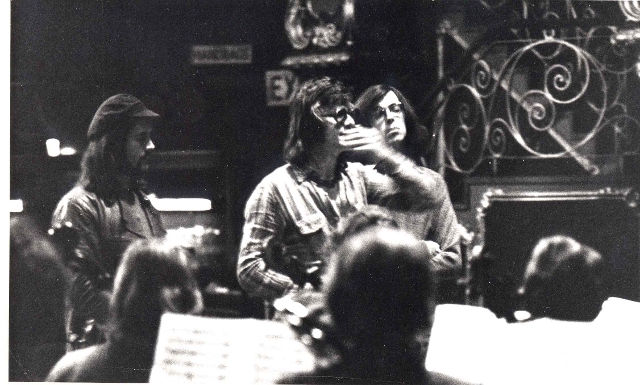 Theatre Royal Drury Lane
Martyn conducting the rehearsal of the Caravan and The New Symphonia live album released in April 1974, at the Theatre Royal Drury Lane album, flanked by co-arrangers Dan Gould and the deceased Simon Jeffes.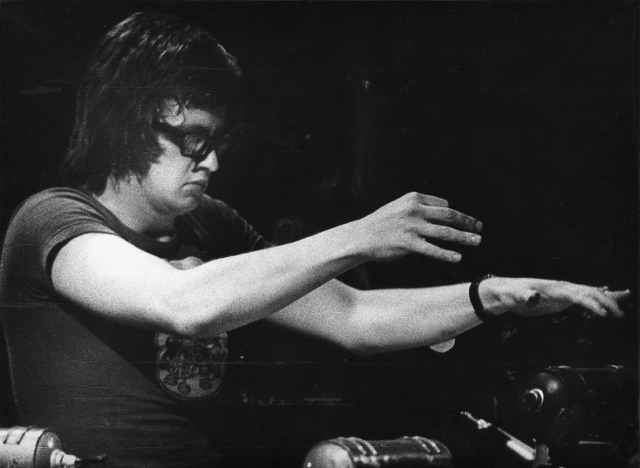 Rainbow Theatre
Conducting the Martyn Ford Orchestra with Barclay James Harvest at The Rainbow Theatre, London December 1972.
Weeley Festival
Sound Check at The Weeley Festival with Barclay James Harvest and The Martyn Ford Orchestra, August 1971.

Weeley Festival
Weeley Festival, 1971.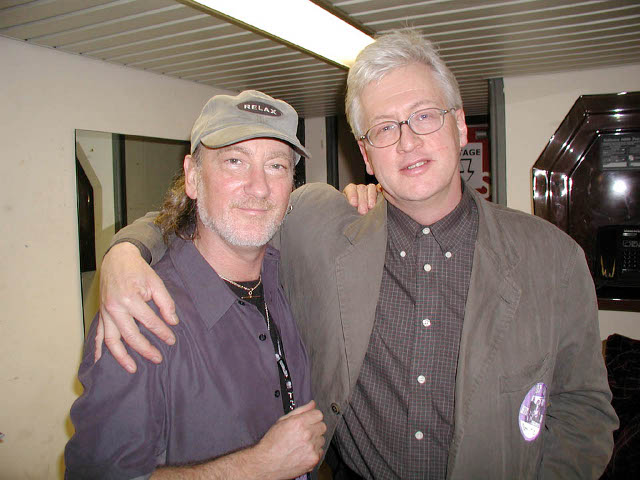 Royal Concert Hall
Martyn back stage with old friend Roger Glover (of Deep Purple) at The Royal Concert Hall, Nottingham 2003.